The Mountain View Regional Digital Support Squad (DSS) is a collaboration among the Carstairs, Cremona/Water Valley, Didsbury, Olds and Sundre Chambers of Commerce. DSS, in partnership with Business Link and Digital Main Street, is funded in part by the Government of Alberta, Ministry of Jobs, Economy and Innovation and a grant that is provided by BusinessLink – Digital Economy Program.
Helen Hafke, President of the Didsbury & District Chamber of Commerce, says, "Although Didsbury Chamber of Commerce is the regional representative with the grant, each of the Chambers have committed their support. As individual locations we did not meet the 'magic' number that was required to qualify, but as a collaboration we were able to create a squad. The Mountain View Regional DSS oversees the grant monies in the area, and the grant is designed to assist small businesses within Alberta with their online operations and presence."
The DDS is comprised of adults aged 29 and under that have both business experience and 20+ hours of online, audit, social media, etc. training (provided by the grant program). The squad members use this training to offer customized one-on-one support to small businesses that are looking to improve their use of digital tools and reach more online markets. The consulting is provided without cost to the business.
"We presently have one squad member who is making contact with everyone who have applied to date," says Hafke. "There are over 43 contacts to follow up! We would like to have up to two more squad members." Interested squad members can apply at [email protected].
To be eligible for support, companies can apply if they are registered as a business in Alberta (no non-profits, charitable trusts or franchises), and have between 0-49 employees. Being a chamber member is not required.
"Indigenous owned businesses that are not registered in Alberta may still be eligible," informs Hafke. "Please contact the DEP Program Coordinator directly [email protected] to learn more."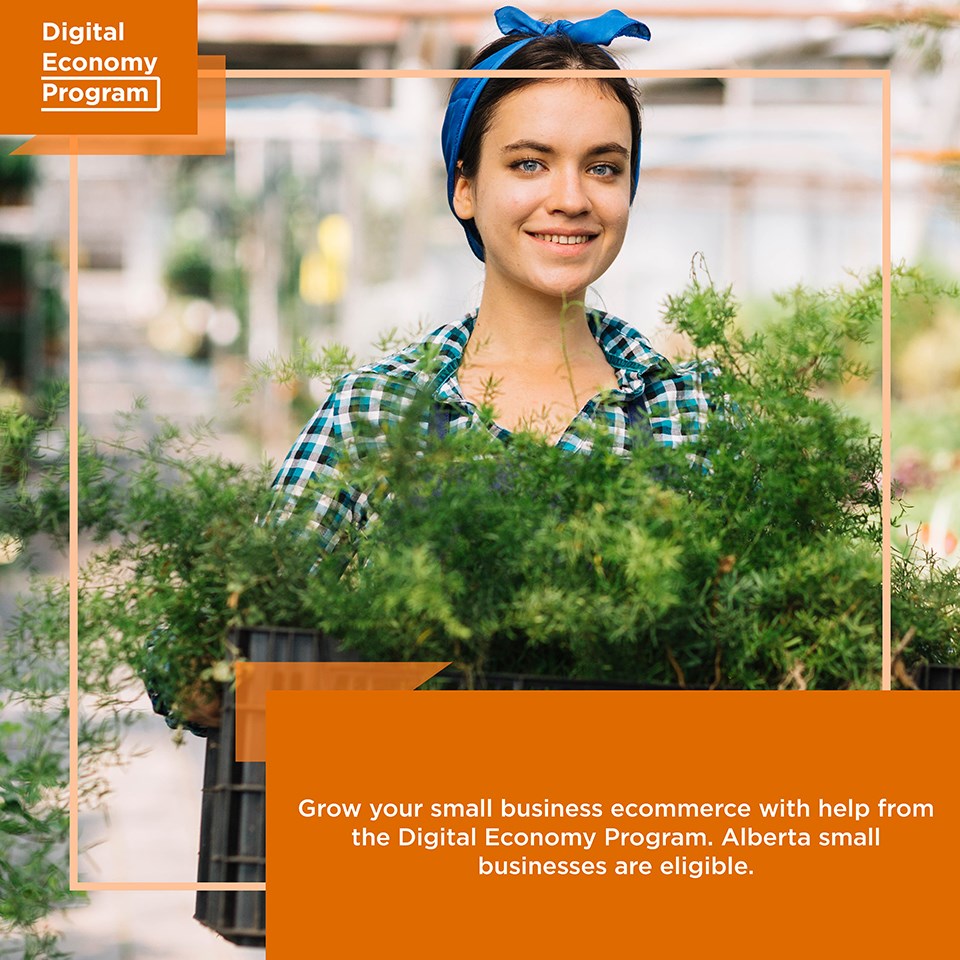 Why should businesses take advantage of this program? As BusinessLink states, "Your customers are online. You should be too." Online shopping and digital interaction continue to grow rapidly across the retail sector. Companies not engaging in the tools to facilitate this growth are being left behind.
However, Hafke says, "Many businesses do not have the time or knowledge to use their online tools to their best advantage. This program will help them develop a social media strategy, provide search engine optimization support (get your business found on Google or other search engines), configure your website or online store, streamline business processes with digital tools and help reach new customers online."
Small local businesses are the lifeblood of every community and no two are the same. Customized support from the DSS squad can make an incredible difference to a business' bottom line.
Hafke concludes, "The Chamber is here to support, promote and nurture your business. Bringing this grant program to Mountain View County is just one way your local Chambers are also changing in this digital world. We must recognize new ways of doing things and be ready for change."