During International Women's Month, Mountain View TODAY is celebrating women that are making a difference in our local business and community landscapes. Meet Tammy Thompson from Day Dental.
Day Dental has been a strong presence in the Innisfail area since they opened in 2012. They have long been dedicated to community causes, from their complimentary custom sportsguards for children and youth contact sports, to their generous monetary support for initiatives that bring Innisfailians together. Their clinic prides themselves on a wide array of offerings, from children's dentistry to wisdom teeth removal, dental implants to invisalign. A visit to their office will almost always start with a friendly and familiar face - that of Innisfail's 2022 Favorite Citizen, Tammy Thompson - Office Manager of Day Dental.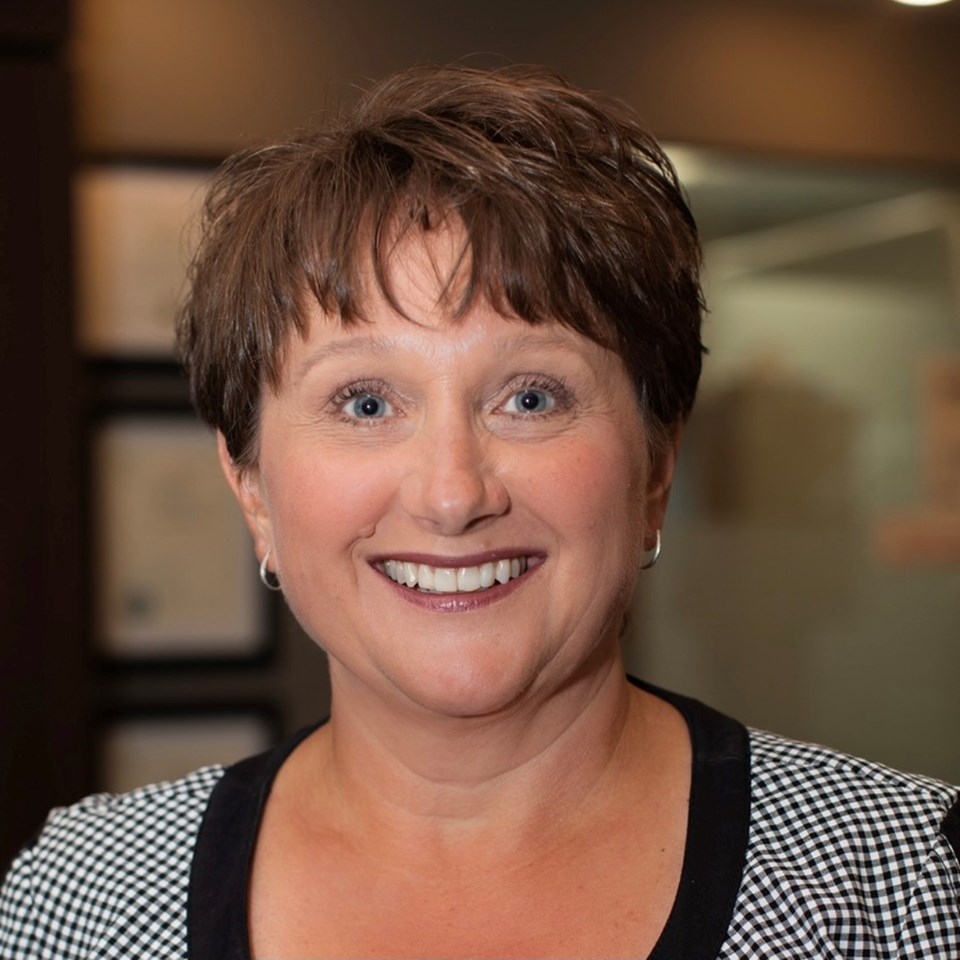 Tammy Thompson has been a valued member of the Day Dental team since its opening in 2012. Thompson notes that in addition to outstanding service, a friendly and approachable team, and a variety of treatment options, Day Dental's community service is a big factor in the clinic's success. This value is deeply influenced by her personal mandate to give back as an active volunteer.
"We always have the community in mind," she says. "The clinic donates to many causes. While we support many different projects, we are particularly active in supporting our community's youth through minor hockey, football, lacrosse and more."
In light of International Women's Month, Thompson shares her thoughts.
"I have been in the dental profession for over 30 years. The most enjoyable part for me is the people I have met over the years and the relationships formed with our staff. Dentistry is simply a great profession to be in because it is about helping other people – I love that part! To me, being a woman in business means making a difference in someone else's life. I'm doing my part to support my team, family and the community. I hope that I'm setting a good example by being involved in the community; I want that involvement to inspire other women to do the same."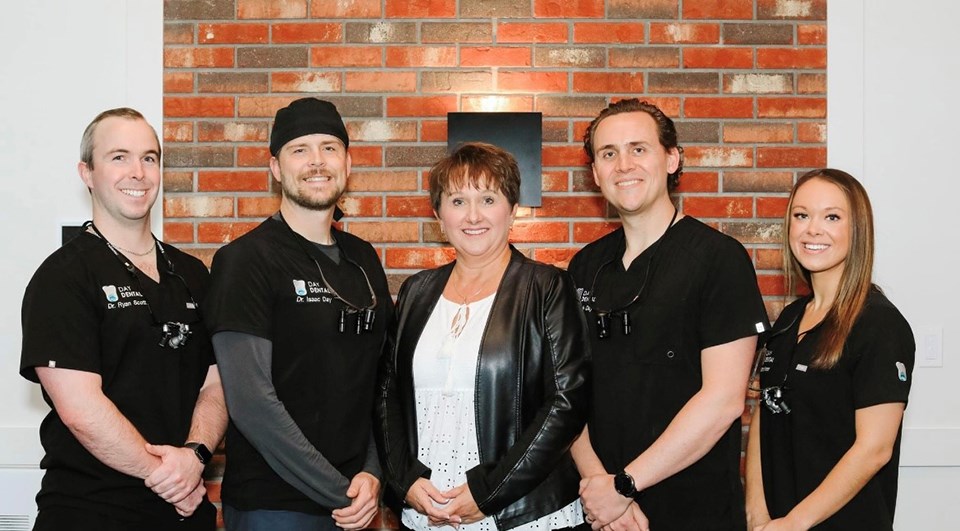 Dentistry is a unique field as many of the supporting staff are women. At Day Dental, among a staff of nearly 30 people, only three are male! It is a point of pride for Tammy Thompson that so many wonderful and strong women are key members of the Day Dental team. Among these, her own daughter works as a valued Registered Dental Hygienist, with a reputation for gentle and thorough visits. In addition, Dr. Natasha Hansen is the sole female dentist in Innisfail, who is pleased to offer TMD treatment with Botox injections for the patients of Day Dental. Many patients appreciate the option of seeing a kind, courteous and capable female dentist.
Tammy's community involvement is valued by many in Innisfail. In addition to her recent Favorite Citizen honour, she is also a Rotarian, a Rotary Past President and the recipient of a Paul Harris Fellow award. The clinic has been widely recognized too, earning consecutive Readers' Choice Gold awards for 'Best Dentist' since 2017.
Looking forward, both Thompson and Day Dental are committed to "continuing to serve the community in the best ways we can."