There is a faster, more affordable, easier way.
To get your free estate planning tool (Little Black Box), click here.
ExecutorProtection.com, which is headquartered in Alberta, has made its most popular estate planning tool free. It's called the Little Black Box and it is designed to save families stress and help preserve the wealth in the estate. The Little Black Box is a secure digital file that contains every document the executor will need, right down to names and addresses of persons to contact.
Why is this important? Well, let's take a look at just a few of the executor's duties: finalize organ donation; obtain proof of death, order the death certificate; ensure the dependents are taken care of; rehome the deceased's pets; secure the assets; handle the real estate in the deceased's portfolio; take care of expenses such as the funeral, bills, debts, subscriptions, memberships, etc.; circumvent identity theft by properly wrapping up the SIN card, passport, health card, benefits card, etc.; deal with the deceased's bank and if necessary see to CCP, OAS, and GIS payments; defend the wishes of the deceased against the wishes of the surviving family members; distribute charitable donations if directed in the will… and so much more.
Asking someone to be your executor is asking them to expose themselves to huge financial and emotional risk, while taking up close to a year of their personal time. You can protect your executor – and your final wishes from disputes among your family – with the Little Black Box and other services offered by ExecutorProtection.
Thanks to ExecutorProtection, you can ensure the person working hard on your behalf (while grieving) has all of your wishes, cash for expenses, and all the documents and contacts they need right at their fingertips. It can be the difference between the disarray of your survivors as they debate everything from who gets the heirloom jewelry to if you really wanted to donate your organs, or having a clear plan free of legal dispute that allows a smooth end of life process and gives your family room and space to grieve without infighting, debts, and constantly hunting for paperwork.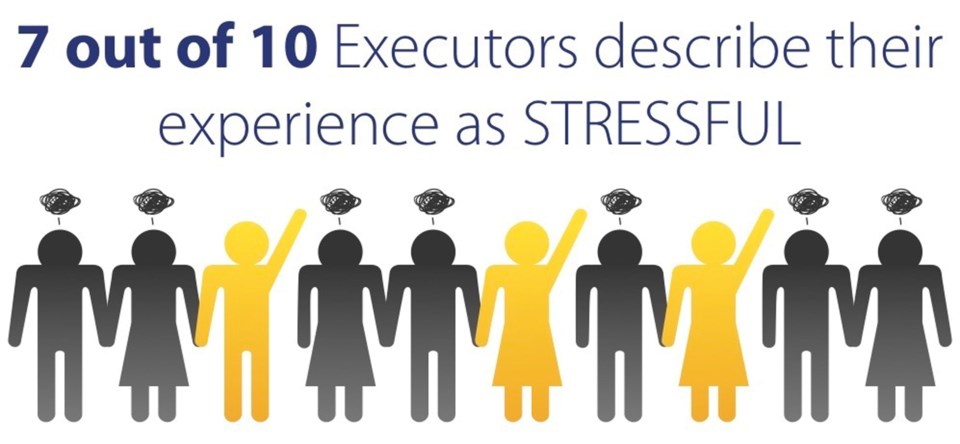 Grief can make even the most laid back family members lash out with preconceived notions of what the deceased "would have wanted." The best person to know what they want is the person choosing the executor, and it is their right, duty, and responsibility to protect the executor by having affairs in order for a smooth end-of-life process.
COVID has shown us that we don't have the control over some kinds of circumstances. Therefore, putting your affairs in order is not something to be delayed or procrastinated. Do it now while you are here, healthy, and mentally sound. Taking the necessary steps now makes a very big difference later on, and with the Little Black Box on offer for free, and the other tools available from ExecutorProtection.com, you have an affordable, convenient, local way to take care of your affairs right now.
To get your free estate planning tool (Little Black Box), click here.