Christmas in Innisfail was a bit different in the 1980s and 1990s. Video tapes were a big Boxing Day purchase, and Boxing Week saw discounted Christmas wrapping paper on the front page of Home Hardware's year-end blowout.
The Innisfail Booster saw some great car deals and a Season's Greetings message in 1998. Inside you could find details about travelling safe in winter and the best Christmas displays in town.
Furbys were a big deal in 1998, as advertisers were giving them away to convince shoppers to head to their businesses for post-Christmas savings.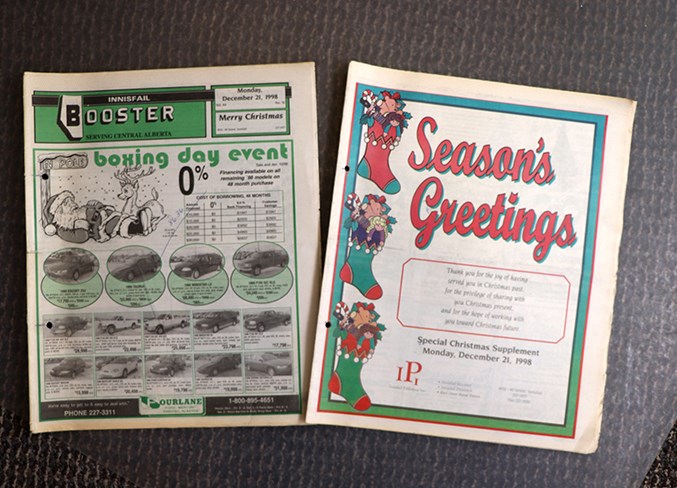 Safe winter driving is still important 20 years later, and Christmas decorations are still important—especially when they involve traditional Christmas trains.
One timeless element of Christmas is thankfulness for a successful year. Businesses around Innisfail kept the tradition of purchasing ads in the paper to thank their loyal customers, and residents participated in good deeds to spread Christmas spirit.
The Innisfail Booster was full of exciting Christmas messages. Check out the photos for a peek to see how Christmas looked in 1988 and 1998.
Seasons Greetings!