Okotoks residents donned orange on Sept. 30 to mark the first National Day for Truth and Reconciliation.
The day was established to honour the lost children and survivors of residential schools, as well as their families and communities as one of the 94 calls to action by the Truth and Reconciliation Commission.
Events were held around town, such as a ceremony at the Landmark site in Olde Towne Okotoks and viewings at the Okotoks Museum and Archives.
Speaking at the ceremony was Tsuut'ina Nation elder Ralph Crane, a survivor of the residential school in St. Paul, who relayed stories to the crowd of the horrors he and others he knew experienced in the residential school system.
"Canada needs to take care of us, the residential school survivors," Crane said in an interview. "I think that there has to be some sort of amendments made. Reconciliation is just a word."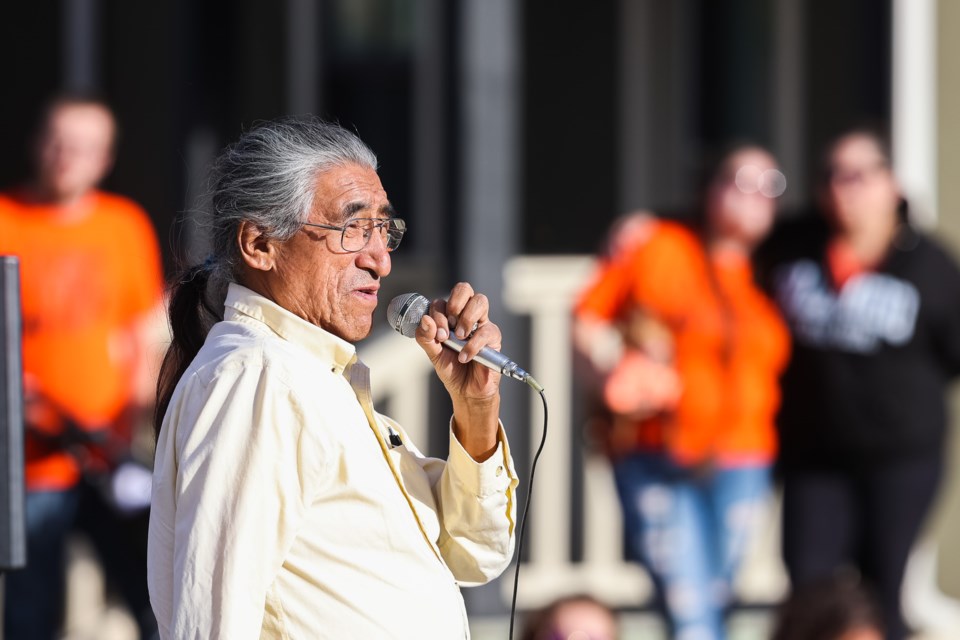 His father also went to a residential school in St. Albert and his mother one in Manitoba, and Crane explained the scars spanning several generations have left lasting impacts on those who remain today.
"We have to understand that how Indian people are today, their struggles and the scars they carry, you can't just take them at face value," Crane continued.
"There's a reason they're messed up, a reason they have addictions, and there's violence and loss.
"There's a lot of things Canadians don't understand about that and that need to be dealt with.
"Just with the discovery of the 215 graves in Kamloops shows that there was evidence that these things did occur."
Showing at the Okotoks Museum and Archives was the documentary Little Moccasins, which detailed the story of the Dunbow Industrial School north of Okotoks, and a documentary by the National Centre of Truth and Reconciliation telling the story of Indigenous experiences across Canada.
Also on display were a selection of the shoes placed at the Okotoks Municipal Centre in May for a vigil honouring the children whose remains were found at residential schools across Canada.
Indigenous knowledge keeper Standing White Buffalo, who also goes by Leah Sampson, hopes Canadians reflect on "the lasting effects of residential schools, that they've had on survivors as well as the families, and how society has created and manufactured systems to perpetuate them to date."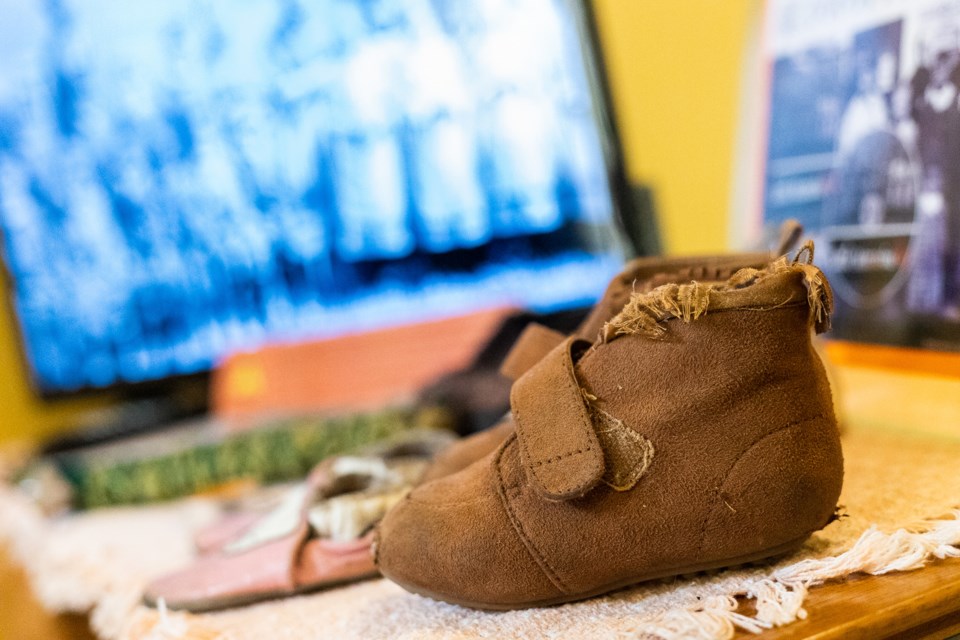 An important part of that, she added, is empathy to survivors of what she stated is a genocide, and for inclusivity going forward.
"For people to reflect on how they can actively enable us to practice our culture and how to incorporate us into their daily living," she said.
"I was speaking with a friend last night, equating it to emancipation, the day slavery was finally over and done with, and how this is very reflective of the same thing: this is a day we get to start healing.
"Survivors were not able to speak and share their stories, so this is a day when we can start to come out and share these stories about the experiences our families have had.
"We are each spiritual beings, having human experiences."
Standing White Buffalo said the museum's programming had a clear effect on people.
"There's been people walking out of here today in tears, who cannot understand why colonialists have done what they've done," she said. "One of the things that is very important is the residential school system didn't end, and what happened was it has now been turned into foster care and the school system.
"The Truth and Reconciliation Commission confirmed this; the legacy still stands today and the abuses are still being perpetrated, so until the system is rectified, we're all in this together.
"And every child matters."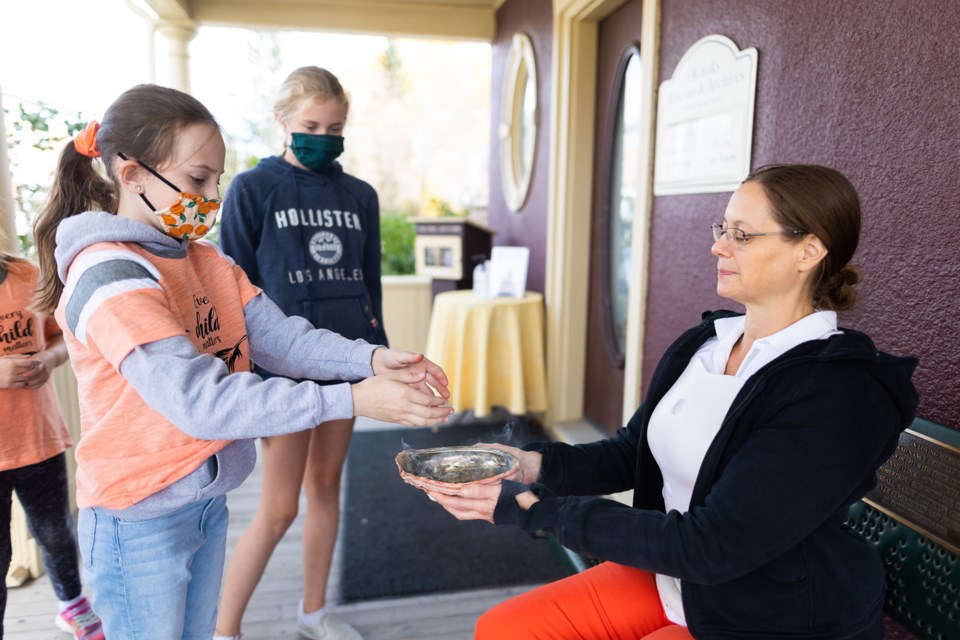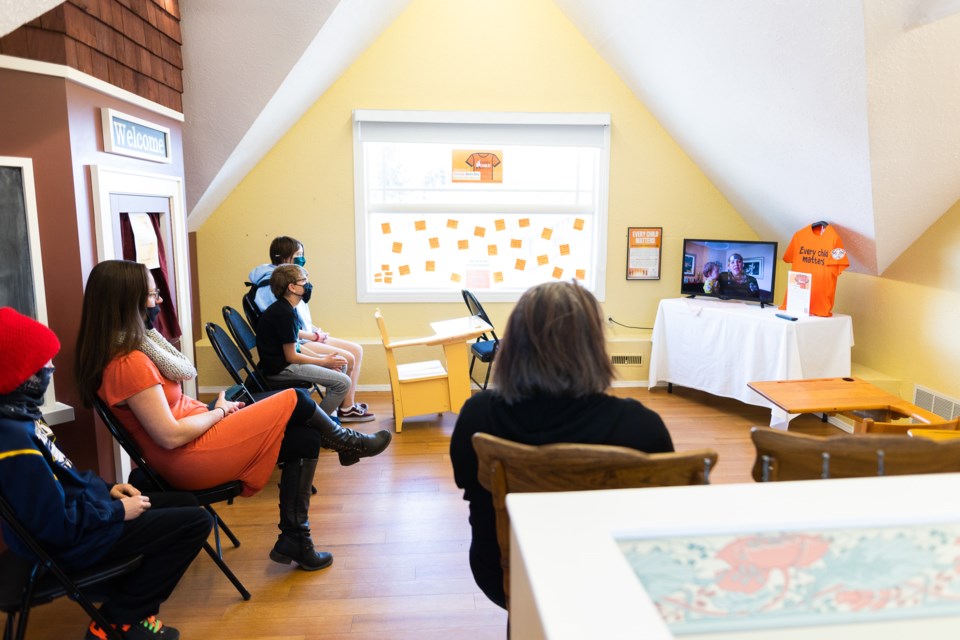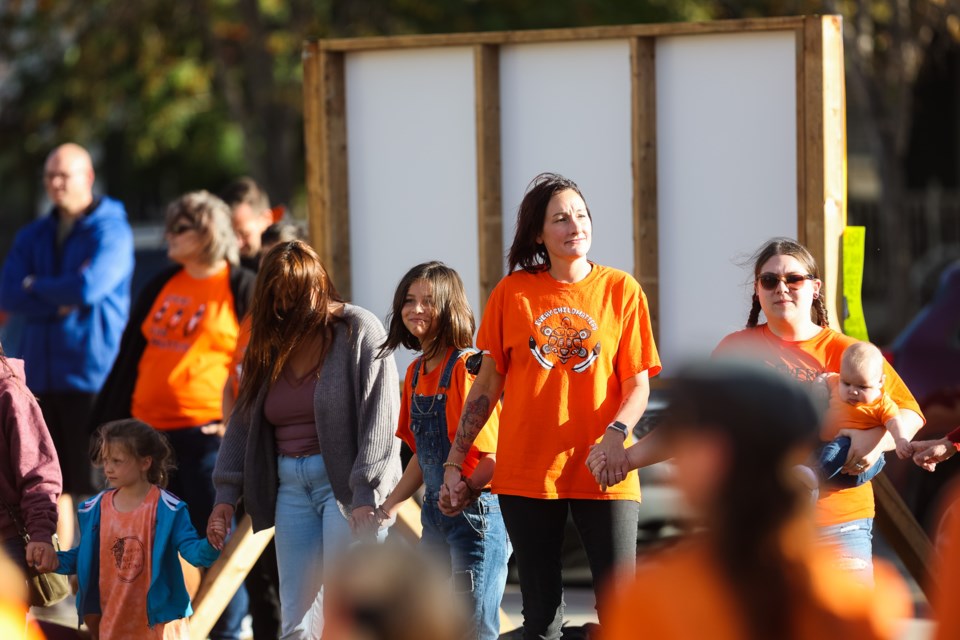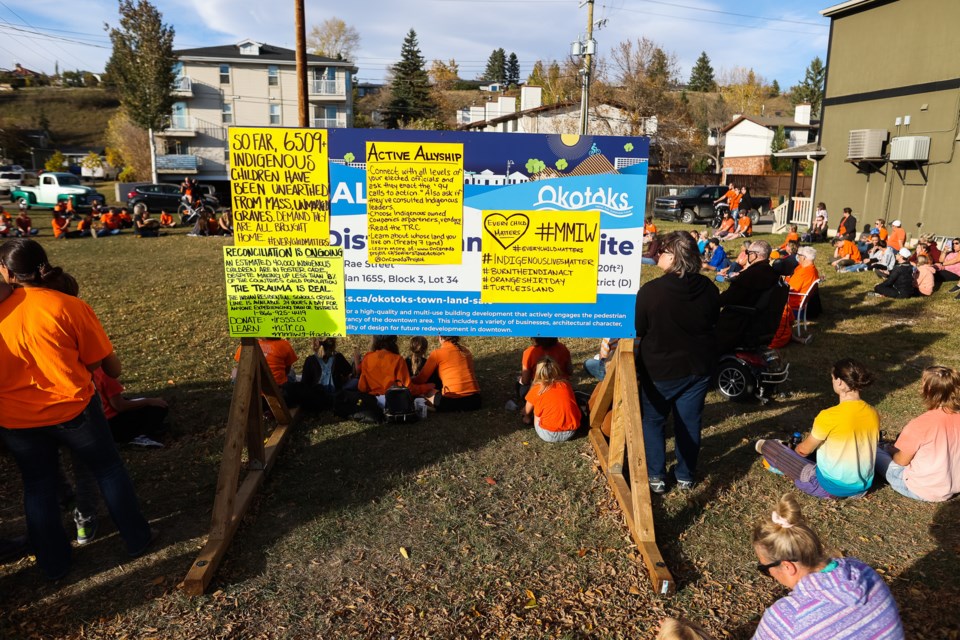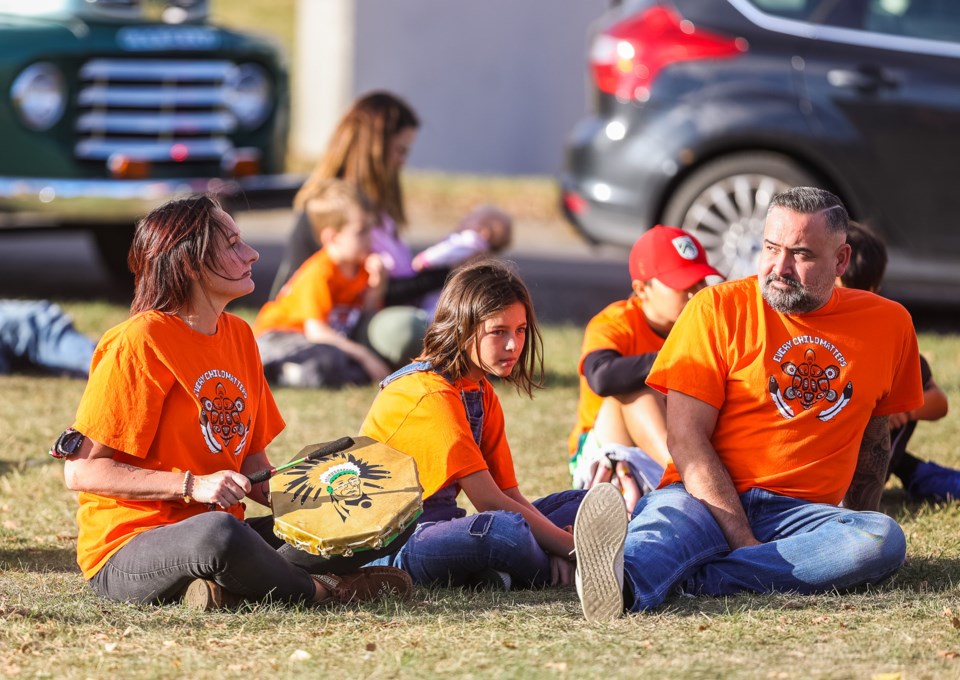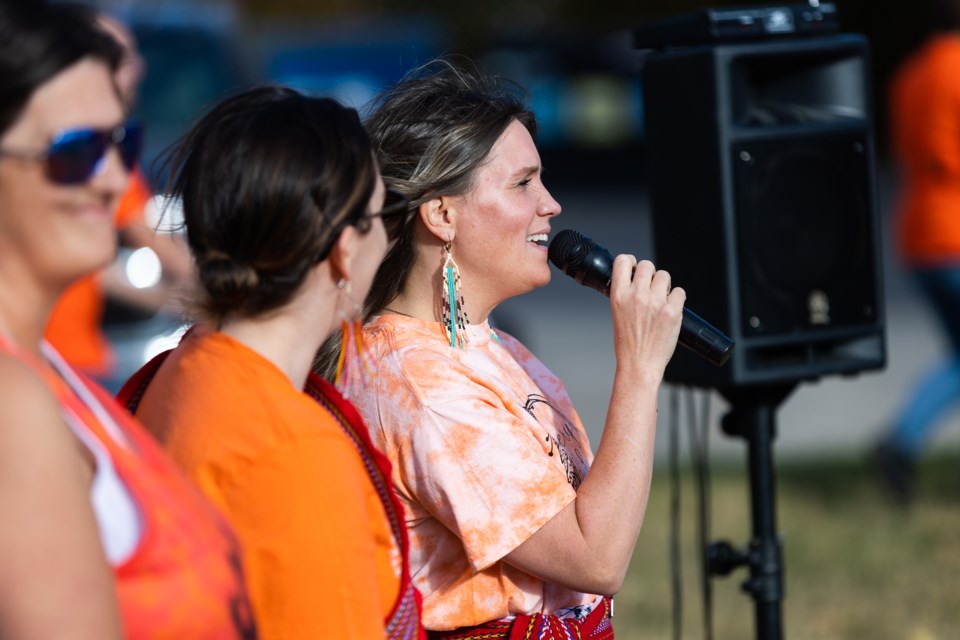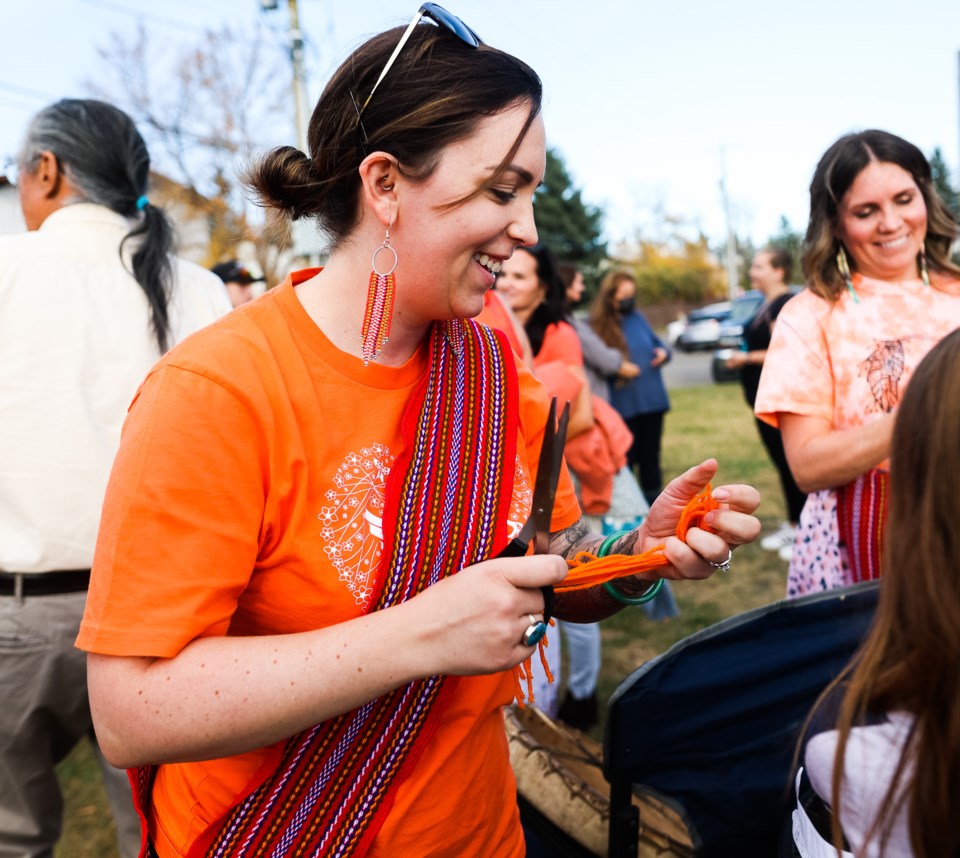 Read more from OkotoksToday.ca