Are you ready for an unforgettable month, Alberta? We sure are! There are so many incredible events and activities unfolding all around the province this month, and we don't want you to miss a thing. If your calendar is looking sparse, that's about to change. Here are some of the awesome happenings in Alberta in May to keep you busy. Enjoy!
YYCaesarfest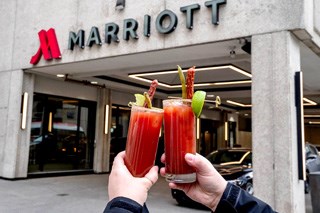 Calgary's favourite Caesar festival is back on May 20th and 21st! If you're ready to celebrate our country's national drink, we couldn't think of a better way. The two-day sampling event will bring in 40 different Caesar creations for you to try, lots of local food, craft beer, and more. The event takes place at the Big Four building in Stampede Park, and you can purchase tickets for either Saturday evening or Sunday brunch for only $25. If that's just not enough action for you, grab a weekend pass for $45.
St. Albert Rainmaker
The St. Albert Rainmaker Festival is back from May 26th to May 28th. Going strong for 55 years, this festival is a spring staple in for visitors and locals alike. A huge parade will take place on Saturday, May 27th. Trust us, you don't want to miss it. There's a travelling variety show for families that features circus performances like juggling, magic, and more. There will also be a rock concert and a country concert, the perfect way to kick off a summer filled with live music. On the festival grounds, you'll find a ton of fun, food, and endless activities. Get ready for a packed weekend of fun.
UBUNTU Festival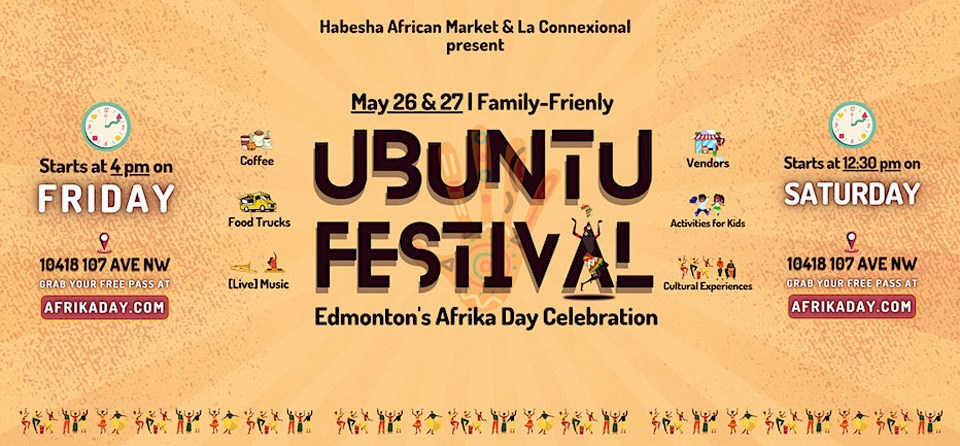 Edmonton's Afrika Day family celebration is taking place on Friday, May 26th and Saturday, May 27th, at Habesha African Market. This is a wonderful opportunity to come together in celebration of Afrikan cultures and heritages with tons of outdoor activities, from live music to food trucks and more. This is a day of love, solidarity, and a day of community building. Can you think of a better reason to gather and enjoy amazing music, food, games and activities, art, and more? You'll love this rich cultural experience, and you won't soon forget all of the unique activations popping up over the weekend.
Airdrie Children's Festival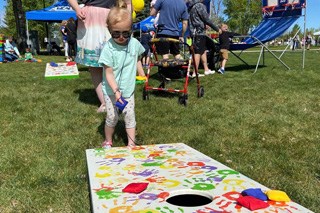 Okay, families, this one is for you! Airdrie Children's Festival is back from May 27th to 28th. The best part? It's totally free! Your kids can enjoy concerts, dance shows, workshops, and so much more. There's a children's village with craft centers and adventure-style games that your kids will love. There are also tons of "inspriation stations" where young people can see the leaders in various industries doing their thing so they can open their minds to their vast potential. You'll find a zoo keeper, landscape painter, movie set designer, and more. The entertainment stage will have three main stage kid's performances with local talent in between. Each day is packaged with scheduling that your kids will be blown away with.
Mustachio Bullbashio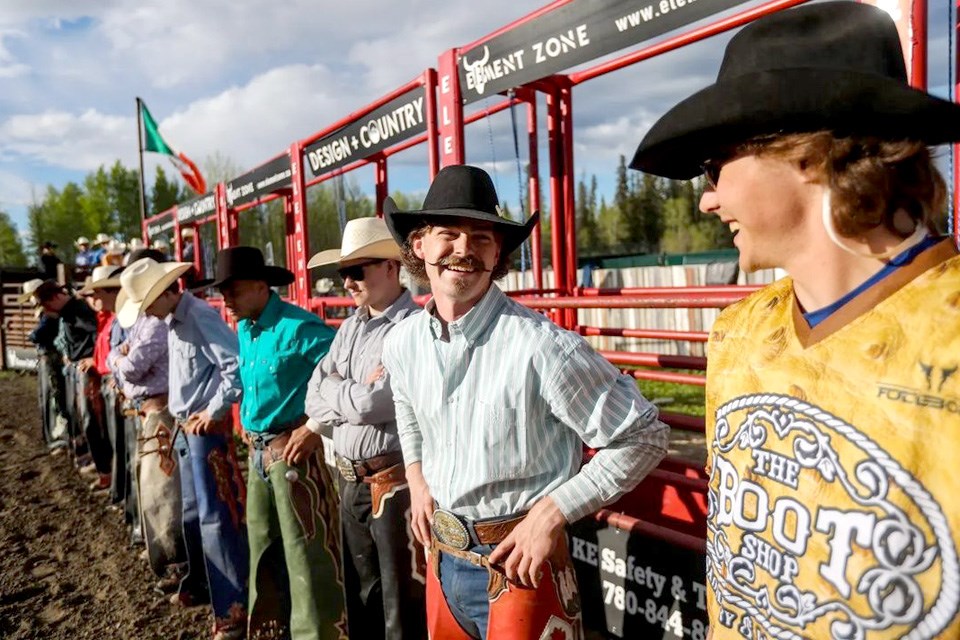 On May 26th and 27th, Mustachio Bullbashio is taking place at Element Zone 13 in Yellowhead County. The two-day event features a ton of rodeo events like Lady's Cow Riding, Ranch Bronc Riding, Freestyle Bullfighting, and more. There are also auctions, crowd participation events, and–of course–mustache competitions. So, fellows, you better stop shaving. The event raises funds to end the stigma around men's mental health and raise awareness, as well. An event for a great cause, this weekend will feature non-stop action and so much fun. You don't want to miss it.
Otafest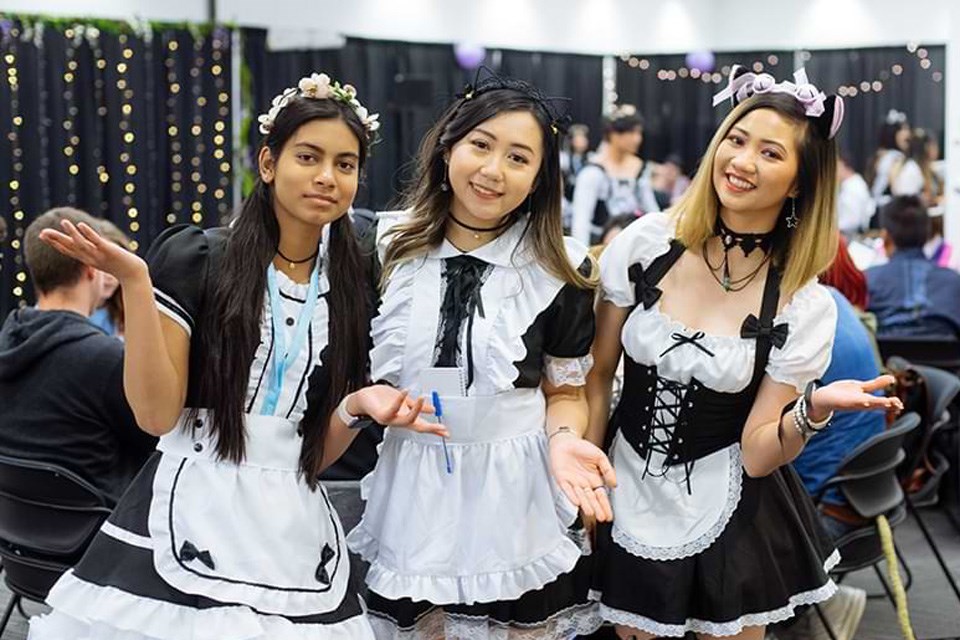 Otafest is Calgary's premier Jamanses anime and pop culture festival. You can expect anime screenings, a huge exhibitor hall, community panels, cosplay contests, voice actors, concerts, and so much more. The event takes place from May 19th to 21st, and you better believe there are some super exciting special guests for you to look forward to. If you love anime and Japanese culture, you'll love this. Oh, and you don't want to miss the dance party on Friday night.
Celebration of Dance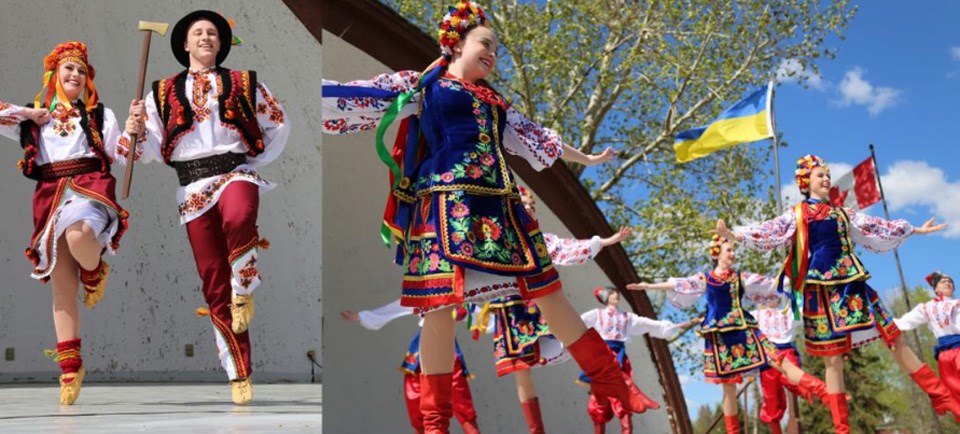 Located 25 minutes (50 kilometres) east of Edmonton, you'll find the Ukrainian Cultural Heritage Village. At this unique and captivating location on May 22nd, you'll find one of Alberta's largest Ukrainian dance extravaganzas that features dance groups of all ages from across the province. You can watch talented dancers perform and step back in time in the historical village, where you'll find historical buildings, interpreters, and a farm filled with activities. Enjoy delicious Ukrainian food, exhibits, and so much more.
Two Late To The Party at Sir Winston Churchill PP Campground Amphitheatre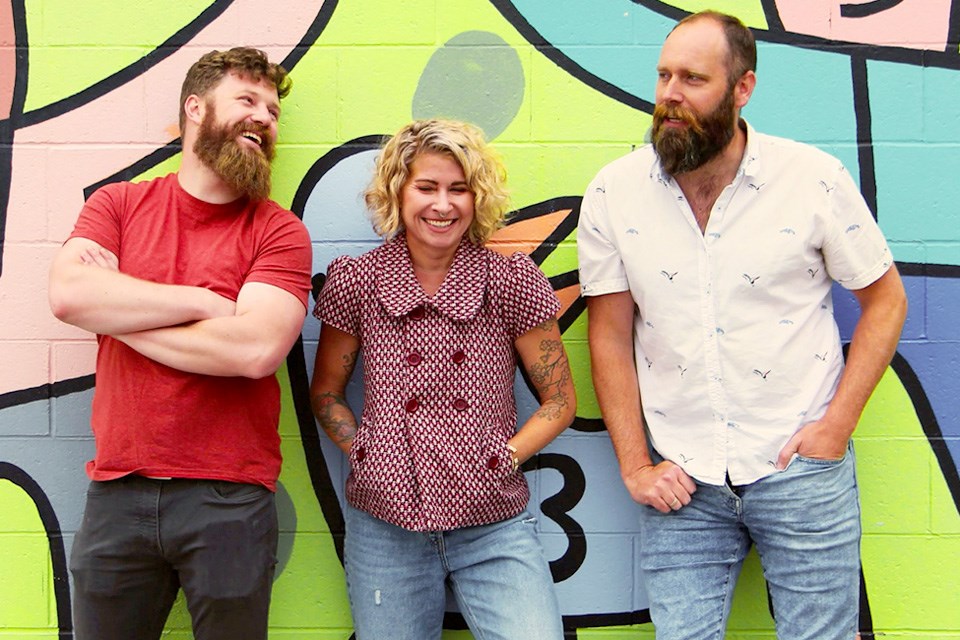 This fun and unique event is the perfect way to kick off the camping season at Sir Winston Churchill PP Campground Amphitheatre. This is also the kick-off of the summer line-up of 'Music in the Forest.' The show will feature Two Late To The Party in a beautiful setting that's intimate and nestled in nature. If you love live music and the great outdoors, you should catch this show on May 20th.
Britanny Burr is a freelance writer and a contributor to Great West Media. This story was written for the 2023 Hot Summer Guide advertising feature. It is not written by and does not necessarily reflect the views of the editorial staff.