Bored? Impossible! This province is bursting with impressive things to do this month, and we want you to experience everything. You might notice an absence of holiday events and activities on this list. Don't worry. We've got a holiday-specific list coming soon! Here are some things that deserve a spot on your December to-do list.
Banff's Hot Chocolate Trail
In case you didn't know, Banff and Lake Louise have a delicious treasure map called a "Hot Chocolate Trail" that you'll want to sip your way through this winter. Restaurants around both towns come up with unique hot chocolate creations for you to try. All you need to do is check out the menu online and grab the warm beverages that strike your fancy. Can you think of a better way the combat the cold?
Go Dog Sledding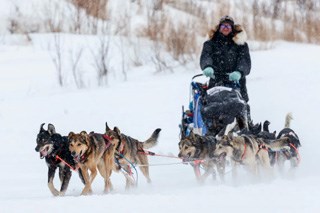 Believe it or not, there are several dog sled tour providers around Alberta. What are you waiting for if you still need to ride behind a team of sled dogs? Grand Prairie's Elevation Sled Dogs provide tours that you won't soon forget. Glide across glistening snow behind a team of energized pups and stop for a campfire and hot chocolate to warm up. Can you picture anything more magical?
Nightrise at the Banff Gondola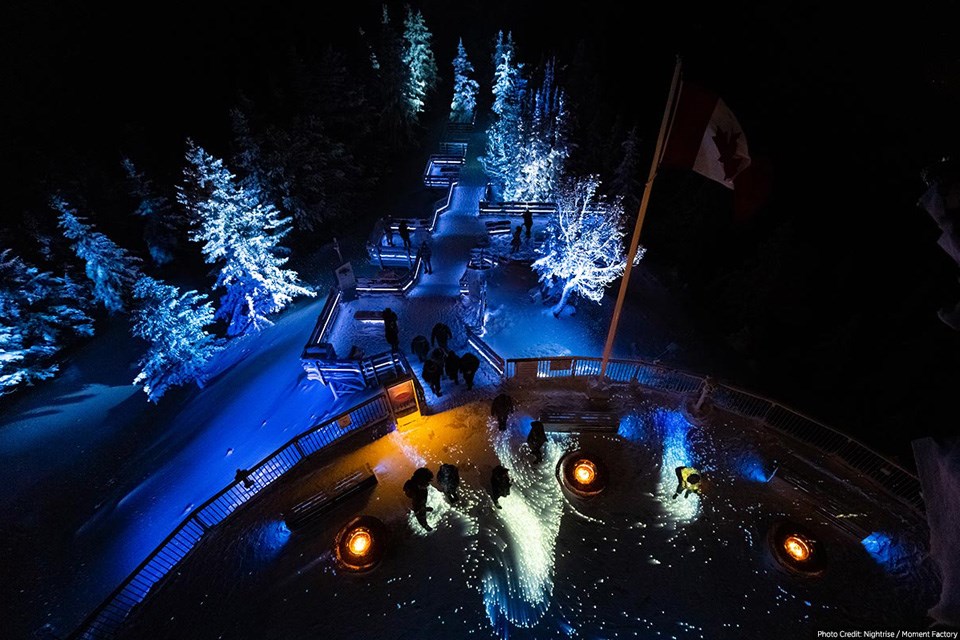 From December 2nd to March 13th, Sulphur Mountain will host an after-dark multimedia experience. Created by Moment Factory in partnership with the Stoney Nakoda Nation, you can experience sounds, lights, video projections, and other immersive elements. You won't soon forget this unique attraction!
Skate the Victoria Park IceWay
Did you know that Edmonton has a skating trail through illuminated trees? The Victoria Park ICeWay is a beautiful experience and a ton of fun. The ice-covered trail allows you to skate through the majestic forest for a unique and enchanting winter experience. It's free to attend and located right in the heart of Edmonton. Be sure to check the conditions online before packing up your skates. As you know, Alberta weather can be unpredictable.
Watch a Battle of Alberta
There's nothing that captures the spirit of Alberta like watching the Flames and Oilers face off on the ice. The Battle of Alberta games are truly something to behold, and one of those legendary games is taking place on December 27th at the Saddledome. If you get the chance, try and snag some tickets. If you can't get your hands on some, consider pulling up a seat at a pub or sports bar to share the excitement with other Albertan hockey fans. Trust us. The energy will be unbeatable.
Get Zen at the Nordic Spa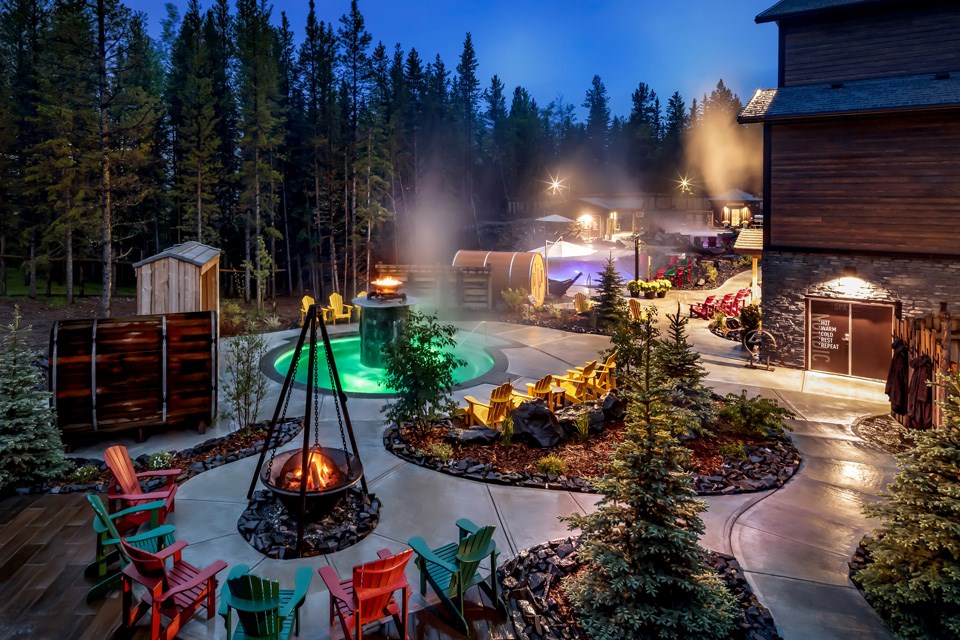 Known as the alpine sanctuary, the Kananaskis Nordic Spa is the perfect place to spend a winter day in Alberta. Take a dip in the hot and cold pools along the hydrotherapy circuit, head into the steam cabin or saunas, or relax and kick back in the beautiful scenery of the Rocky Mountains. A day at the nordic spa is good for your mind, body, and soul.
Take a Beautiful Sleigh Ride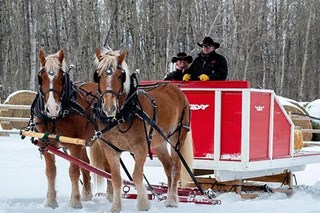 Join Pigeon Lake Horse Drawn Rides for an enchanting ride, day or night. Your ride will begin at the ranch in Central Alberta, and experience all of the beauty that Albertan winters have to offer. You have the choice between a daytime right or a nighttime ride. The night rides will take you through dazzling light displays and capture the spirit of the holidays. You won't believe these majestic horses and the awe-inspiring scenery that will unfold all around you.
Eat All the Fondue
There are tons of amazing places to get fondue around Alberta, and we can't imagine a more cozy, comforting thing to eat during these cold winter days. If you haven't yet, check out the Grizzly House in Banff. This unique place is a destination in her own right.
Britanny Burr is a freelance writer and a contributor to Great West Media. This story was written for the 2022/23 Cool Winter Guide advertising feature. It is not written by and does not necessarily reflect the views of the editorial staff.