Maui Wowie got its roots in Hawaii's volcanic ground. And over time, it carefully crafted beautiful buds to match the tropical paradise surrounding it.
This legendary sativa has a euphoria that will carry you across the Pacific Ocean and calmly drift you along the beaches of Hawaii. Below, we'll break down what separates this cannabis strain from the rest of the pack.
Flyin' Hawaiian
Little is known about the origin story of this sativa-dominant strain. It's a landrace strain native to the Hawaiian island of Maui and first appeared in the 1960s. It doesn't carry the same level of notoriety it did back then, but at its peak, it stood head and shoulders above other sativas.
Compared to today's standards, it's a mild sativa. However, you won't deny its euphoria. It's a crescendo of the best qualities from both sativa and indica, which quickly spread its reputation back to the mainland United States.
Maui Wowie, also called Maui Waui or Mowie Wowie, brings sativa-like feelings that instantly increase energy and enhance your mood. Plus, it's coupled with typical indica traits to create a calm and relaxing vibe. These qualities bring a slice of the Hawaiian lifestyle to you.
This strain has the perfect high to help break creative blocks or to help you wind down after a long day. Its sweet and tropical flavours stay with you long after smoking, which could make it hard to return to your usual bud.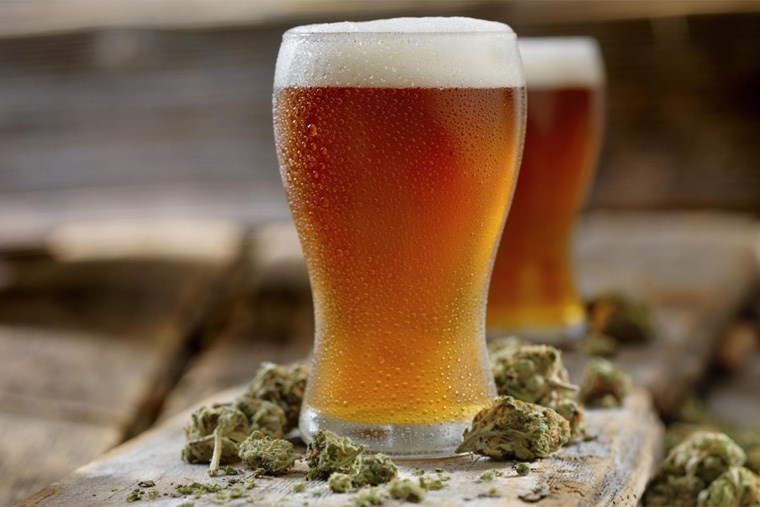 Growing Conditions
The plant that yields Maui Wowie produces buds that are just as beautiful as the rich paradise it comes from. The bright orange hairs interwoven over its dense green bud provide a striking appearance. This is all coated by frosted trichomes, making it an ideal strain for creating concentrates.
If you're growing this strain outdoors, you will have to be in a tropical climate similar to its natural habitat. That includes a heavy amount of sunshine and space.
However, this plant can also thrive in the right indoor setting. According to WayofLeaf, Maui Wowie has strong resilience to most diseases and is pretty adaptable. Those traits make it a solid starter plant for new growers.
Finding Maui Wowie seeds may be a complex process. The best way to start growing would be from a clipping. Be sure to provide your plant with nutrient-rich soil, and consider using volcanic soil to mimic its environment.
Indoor flowering time is about nine weeks, and outdoor growers can plan to harvest it in early- to mid-October. Weed Republic estimates that this strain can yield around 400-500 grams per plant. That's an excellent yield worth the amount of labor and maintenance needed.
Medical Benefits
When Maui Wowie first came on the scene, its potent high caught everyone by surprise. Today, it's considered a rather mild strain. The ceiling for its THC percentage typically caps out at 19%, with a very low CBD presence.
Wikileaf reports that Maui Wowie's effects can help relieve stress, anxiety, and chronic depression. This is likely tied to some of the strain's indica genetics. Most users report having dry eyes and dry mouth and being able to stir creativity.

It's known to cause a substantial increase in appetite. Some have applied this hunger stimulation applied medicinally as well to help treat those with eating disorders. And it has also been a useful pain medication for chronic migraines.
All in all, Maui Wowie is one of the most balanced cannabis strains around. It leaves you feeling happy and uplifted, with a calming energy.
When you get the chance to enjoy this tropical delicacy, plan ahead. Pull out your favourite Hawaiian shirt, toss on some shades, and have your favorite ice cold beverage by your side. Then, bask in the finer things in life.
Maui Wowie is a classic strain that will forever be recorded in the history of cannabis. Its bright and colourful appearance and lightweight euphoria make it a must-smoke for any cannabis connoisseur.

This story was made possible by our
Community Partners Program
. Thank you
Revive Cannabis
for helping to expand local news coverage in Alberta.
Learn more
.