Not long ago, taking a marijuana cannabis-themed vacation involved a passport and a Dutch-to-English dictionary. Today, a large portion of the country can easily escape for a hazy weekend getaway in a legal recreational market.
We've got the ultimate guide for weed-themed getaways. From the original cannabis capitals to some lesser-known stoner havens, you'll be able to find the perfect locale to light it up. Here are some of the best spots for a hazy holiday.
Portland, Oregon
The Pacific Northwest has long been known as a utopia for weed enthusiasts, and Portland has become a hotspot. Especially during the Cultivation Classic, a popular growing competition, there's a lively atmosphere with a weed-centric feel. Throughout the year, there are numerous events like art classes and hiking trips where consumption is allowed, creating a sense of community throughout the entire cannabis scene.
Las Vegas, Nevada
No place on earth offers legal cannabis and live entertainment quite like Las Vegas. The recreational industry has given the city new life, and there's an abundance of dispensaries in every corner of town. You can even buy weed at vending machines in certain areas!
The enormous Planet 13 dispensary is a must-see, and there is no shortage of things to do in town once the session is over. Going to a live show, walking the strip, or riding one of the numerous thrill rides around town will likely be unforgettable with some good green.
Chicago, Illinois
The Chicago market is gigantic, and with several neighbouring states not yet on board with legalization, they get a good deal of marijuana tourism. Several restaurants and breweries in the city have embraced the new laws and offer food and drinks infused with cannabis. If you're visiting the Windy City for the first time, taking some edibles before seeing the sights will very likely enhance the experience.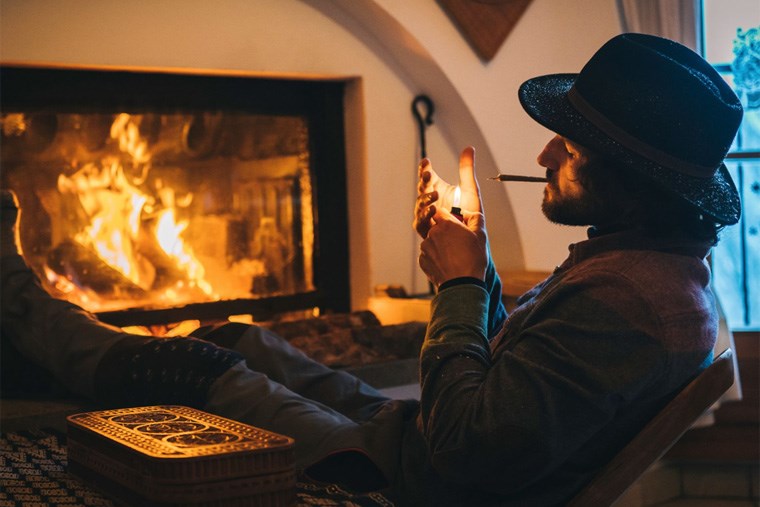 Los Angeles, California
L.A. offers some of the most diverse cannabis experiences in the country. It's one of the few places you can toke up while eating food at the Original Cannabis Cafe. There are several Bud & Breakfasts outside of the city, giving guests a relaxing and marijuana-friendly experience. You also can't go wrong heading to one of the city's famous beaches for a sunset session in the sand.
Burlington, Vermont
Vermont has long been known as a hippie haven, and for good reason. It's one of the best stops for stoners on the East Coast. Vermont is known for quality flower and a wealth of outdoor recreation opportunities. You can even get a CBD massage while you're in town. If you're a cannabis enthusiast on the East Coast, Burlington is a must.
Denver, Colorado
While it may seem obvious, Denver is just too good to leave off the list. Metro Denver has hundreds of dispensaries, and there's no shortage of pot-themed activities throughout the city. You can enjoy cannabis while painting, practicing yoga, or even learning to cook with cannabis. Few cities boast the same number of dispensaries and cannabis activities as Denver.
The list of legal states has grown rapidly, and with a short drive or flight, you could be in a legal market enjoying your vacation like never before. And as legalization efforts continue, the list of cities promoting cannabis tourism is likely to expand. With so many new businesses promoting cannabis, there's truly something for everyone in the cannabis tourism world. It doesn't matter if you like to recreate outdoors or socialize in the city, you'll find memorable experiences and potent products to take along on the adventure. Start planning your trippy trip today!

This story was made possible by our
Community Partners Program
. Thank you
Revive Cannabis
for helping to expand local news coverage in Alberta.
Learn more
.