They can also be stressful. Things like long lines at airport security while travelling, difficult family moments like an uncle who had too many drinks and spilled cranberry sauce all over the dining room carpet, and finding the perfect present all have the potential to spike your anxiety and wear you down.
Luckily, our list of the best holiday-themed cannabis strains is an excellent way to manage all that extra stress and find your zen this season.
Jack Frost
This joyful strain brings in the season with a frosted and fluffy bud. It descended from Northern Lights and White Widow, making it a sativa-leaning hybrid. Each bud offers a fluffy structure, much like a fresh layer of snow.
Jack Frost is known for bringing a potent and weightless euphoria that you'll feel right away, making this festive flower an absolute go-to for increased anxiety any time of the day.
Kosher Kush
This pure indica strain is best enjoyed when you're able to have guilt-free relaxation. It's a hard-hitting sedative that will have you reclining on the couch at night.
This strain has a reputation as the "tastiest smoke on Earth,'' backed by the WayofLeaf experts. You'll be blown away by the sweet flavour combination of citrus and pine that's accompanied by a spicy aroma that fills the room as you wind down into peaceful bliss.
Jesus OG
Bred from an unholy union of Hell's OG and Jack the Ripper comes this indica-dominant hybrid. Jesus OG has a balanced high of biblical proportions that's the best of both worlds, making it a seasonal stress saviour.
Jesus OG is a connoisseur strain due to its potency and cherished euphoria known for its calming effects that relax the body and ease the mind. This flower creates a clear and focused high that can give you an edge when competing against your relatives in Scrabble.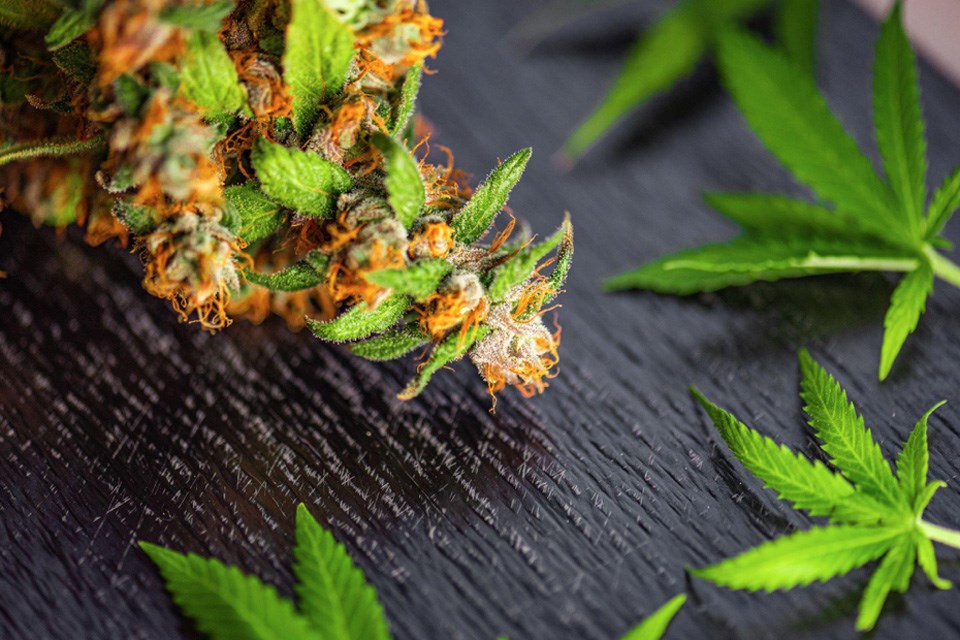 Cookie Monster
These snowy buds are wrapped in orange and purple pistils. Cookie Monster earned the title of Best Indica in the 2014 High Times Cannabis Cup.
Cookie Monster grows in popcorn-sized buds, but its small size packs a punch. In heavier doses, its relaxing effects will have you clinging to the nearest blanket and pillow. Consider this strain for aiding with sleep or to make cleaning all the leftover dishes a little more exciting.
Permafrost
A crystallized coat of trichomes makes this flower a work of art. Its sativa-dominant traits make it a perfect midday strain for when you need to get things done.
Leafly reports that as the euphoria peaks sensory details, your attention will be hypnotized as the rest of its effects calm the body. Consider this strain a great stocking stuffer for your 420-friendly friends and relatives.
Candy Cane
This holiday strain was derived from the land race strain AK-47, Mango, and White Widow. Its cured flowers have a sweet herbal scent that's easily recognizable by the peppermint smell of this festive treat.
It's an indica-dominant hybrid that also stimulates thoughtfulness. With a balanced euphoria, the ideal time to enjoy this euphoria will be during the daytime for social situations or for staying engaged in your favourite book or show.
As you navigate the sea of anxious travellers or panic about your entire family coming to town, the stress might feel overwhelming. This guide will give you all the strains you need to handle any situation this holiday season.

This story was made possible by our
Community Partners Program
. Thank you
Revive Cannabis
for helping to expand local news coverage in Alberta.
Learn more
.